It's finally summertime which means you're probably busy planning, prepping and packing for that long-awaited (and much-deserved) family vacation.  So, whether you're hitting the road for a camping trip to a beloved national park or catching a plane to take in the ocean breezes, there's one item on your to-do list that shouldn't be overlooked – securing your home while your away.
The home security experts at SLH Home Systems, one of the Twin Cities' premier home security & home automation design and installation companies, have some practical tips and advice to help leave your worries behind as you depart for your next summer vacation.
Purchase a smart home security system – When you use a smart home security system, you can relax and unwind knowing that your house is being professionally monitored around the clock. If the alarm is triggered due to any unusual activity such as a break-in or fire, the alarm company will notify police and take action to safeguard your home. Want to keep an eye on your home yourself? Connect security cameras to your alarm system in your home so you can see what's happening at any time – day or night – in real-time or when motion is detected.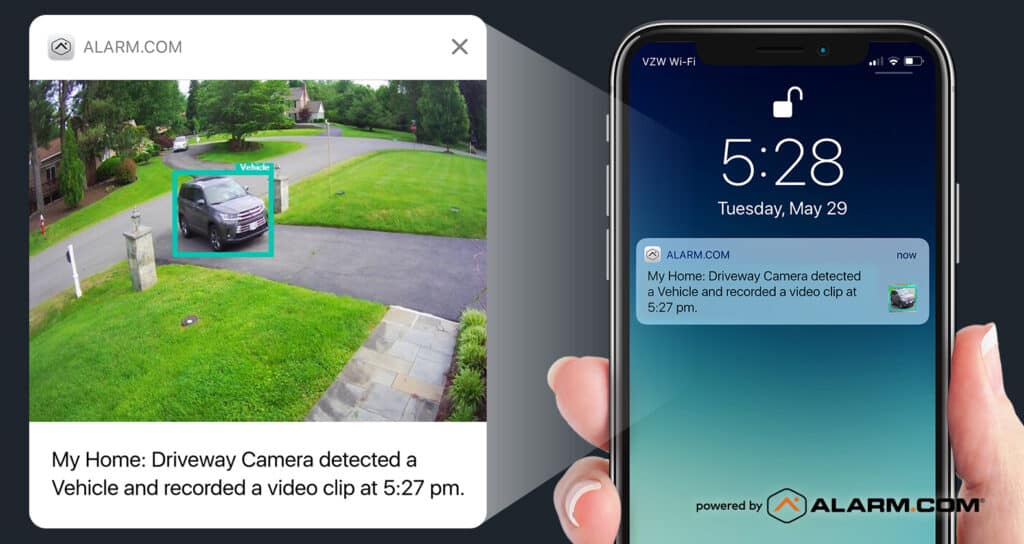 Install a home security app on your mobile device – Wondering if you closed the garage door or locked the back door just as your flight is about to take-off? Give yourself instant peace of mind with the touch of a button on your home security app. If you forget to secure your Edina, MN home, the system will even send your reminders and the fix is just a click away.
Find a reliable neighbor to grab packages and mail. Nothing says "we're away on vacation" more than a pile of newspapers on your driveway, packages on your doorstep and mail overflowing the mailbox. Ask a neighbor to remove these items daily. You can even set up a temporary code for your security system so your neighbor can drop mail and packages right inside your house while you're away. If a delivery person rings the bell, you can also open the garage door right from your smartphone and close it once the package is safely inside your garage.
Make it look like someone is home. Home automation systems allow you to program the lights to turn on and off throughout the day, leaving the impression someone is home. Take it a step further by installing motorized window shades that you can move up or down via your smartphone no matter how far you are away from home.
Don't post your vacation plans on social media. It's tempting to want to show family and friends the amazing time you're having at the beach or that gorgeous sunset set against the mountain peaks. Unfortunately, these photos are a tell-tale sign that you're gone, creating opportunities for would-be intruders. Save those posts until you return.
Keep water where it's supposed to be. Nothing kills the vacation vibe faster than coming home to a flood caused by a leaking washing machine hose or water heater. Add water sensors to your home security system to get alerts that help prevent water damage. On the flip side, you can keep water flowing to where it's needed by connecting your irrigation system to your home automation app. Turn the sprinklers on or off on-demand or program a schedule so your grass stays green while you're away.
Enjoy a Worry-Free Vacation. Contact SLH Today About Home Security & Home Automation For Your Edina, MN or Twin Cities Home!
Incorporating home security into your summer trip prep will help ensure you can relax and unwind during your vacation. Looking for more ideas? Schedule a free consultation with an SLH home automation and security expert before you leave to help keep your vacation carefree and your Edina, MN, Minneapolis or Twin Cities home secure. Safe travels!