How many people should have a key to your house?
There's you and your partner. Your kids may need their keys after school.
Then there's your neighbor. He walks your dog when you're away, although you used a pet-sitter last vacation because he was out of town. Should you babysitter have a key? Maybe. If your plumber had a key, you could have saved a half-day of vacation last week, but you can't just hand keys out and you know better than to keep one under a rock. Did the pet-sitter ever return that key? Your son left his keys on the bus and he needs it.
Keys are a headache. Alarm.com's user codes are the cure.
User codes are simple four or six-digit codes that open your Alarm.com-powered smart lock and disarm your smart security system. They make access easy, keep your home more secure, and protect your peace of mind by keeping you in the know.
How do user codes make life easier?
They're a Smarter Way to Give Access
It's simple to set up a unique code for each member of your family. Here's a step-by-step guide to setting up alarm.com user codes.
For non-family members, user codes are easy to customize for limited access. For your dog-walker, you can set up a code that works only on weekdays between 12:00pm and 2:00pm. A one-day user code will let a contractor in today, but not tomorrow.
Access Alerts Give You Peace of Mind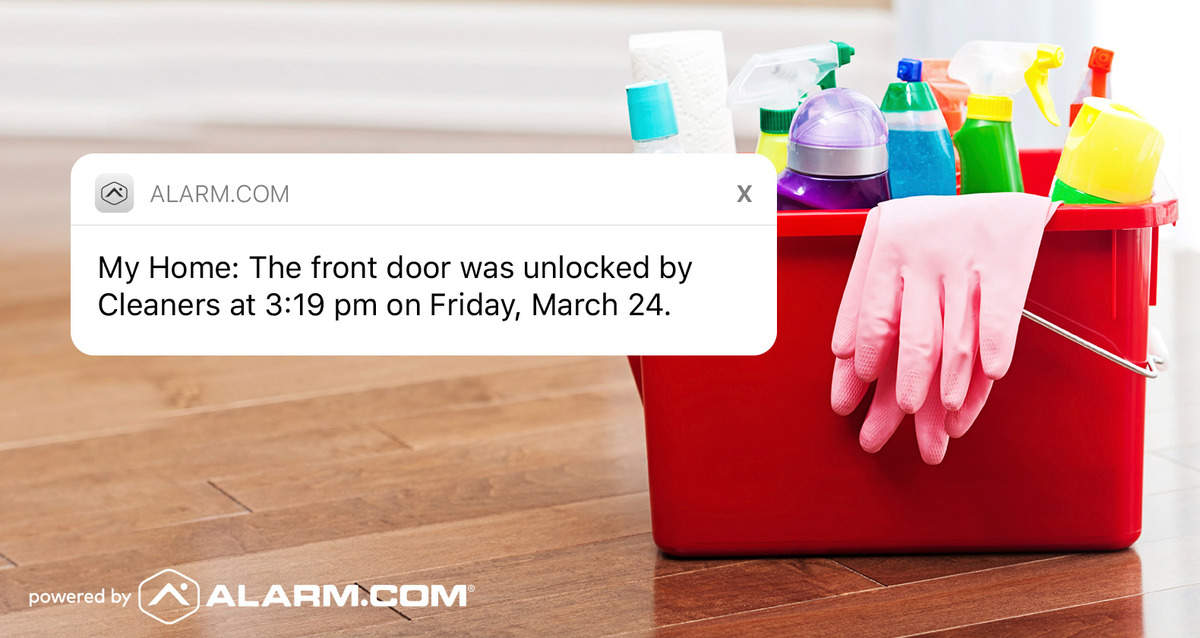 Once everyone has their own code, Alarm.com can let you know who's coming and going. You can get a text alert when the dog-walker arrives, or a daily video clip of your kids coming home from school.
It's Smarter for Security
User codes and smart locks eliminate many of the security risks and costs that come with spare keys. Unlike a key, a user code can't be dropped, mislaid or left in the door. If your kids forget their codes, there's always the doorbell camera.
Should you ever suspect a code has been shared, stolen or misused, you can open Alarm.com and delete it, fully restoring your front door's security with no locksmiths necessary.
How Do I Get Started With User Codes?
User codes and smart locks are part of the professionally-delivers, smarter home security experience that you get with SLH Home Systems, a leading provider for Alarm.com. We install a wide range of best-in-breed smart locks, fully integrated with your smart security system and controlled with your Alarm.com app.
To get connected with Alarm.com, contact us today!
Reblog via Alarm.com