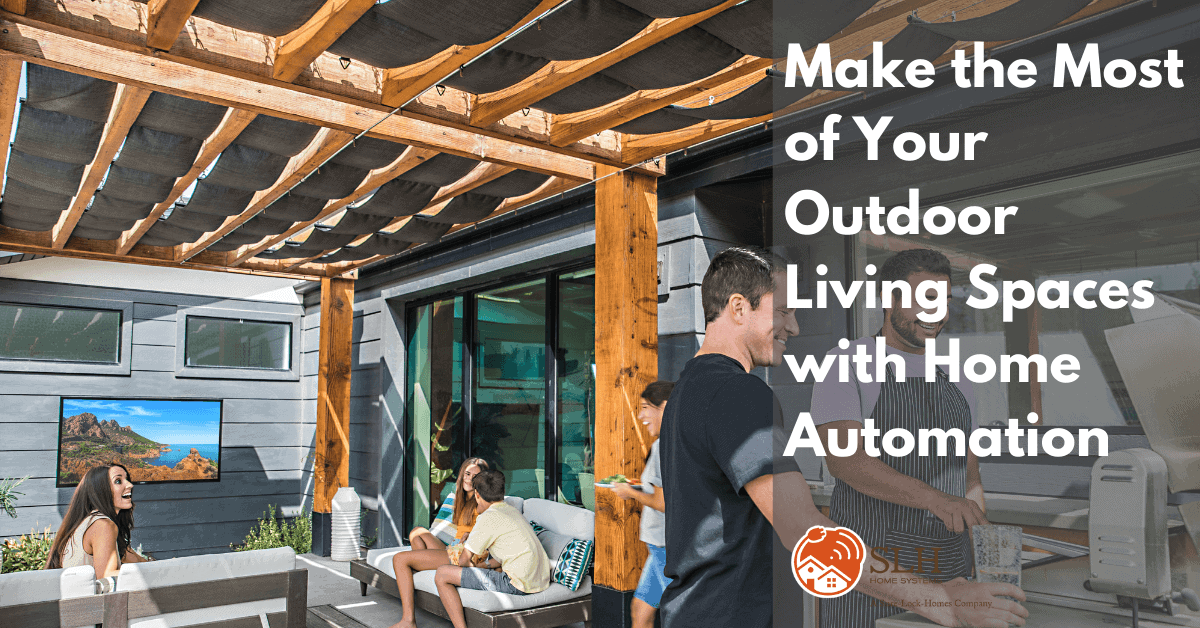 It's springtime in Minnesota which means that Minnesotans everywhere are bursting at the seams with excitement to get outdoors after a long winter cooped up inside!  Let's face it; we only get a handful of months to enjoy the warm weather – how are you planning to make the most of it? From entertaining family and neighbors to enjoying the peaceful solitude with an evening cocktail on your patio, Control4 and SLH Home Systems can help you automate your outdoor living space in ways that'll have you wondering why you didn't consider it sooner!
Read on to learn more about the options available that can help you create the perfect outdoor space.
Outdoor TV and Outdoor Audio
Bring your entertainment to the outdoors with all-in-one automation that makes everything from watching your favorite team on the patio to hosting an outdoor soiree to the next level! If you have Control4 within your home, you already know the convenience a Control4 system offers. If you don't have a Control4 system, then be prepared to have your mind blown!  All of the comfort and control available inside your home can also be brought outside with easy one-stop control and management.
What to Know
The two most important factors to consider when installing outdoor TV and audio are durability and sound control.
First, don't make the mistake of assuming that a regular TV or speakers can work outside.   Your average indoor TV, speakers, and wiring are not engineered to survive outdoor conditions, especially here in Minnesota. Instead, you'll want weatherproof electronics specifically designed to handle the outdoor elements and combat other factors not faced indoors, like sun glare. Control4 recommends the SunBrightTV. It is glare-free and weatherproof, with sealed compartments for your media cables and a powder-coated exterior.
Secondly, consider your sound control. Without walls to bounce off, controlling sound outside is a whole other game. Outdoor speakers are specially designed to deliver consistent sound throughout an area without harsh, loud spots or quiet areas. Placement is also crucial and where using a professional company, like SLH Systems, can deliver markedly superior results.  An experienced technician understands not only how to discretely tuck speakers and wiring out of view, but also how placement affects the direction of sound. The result? Sound focused where you want it, rather than pointing noise somewhere unwanted, like your neighbor's house.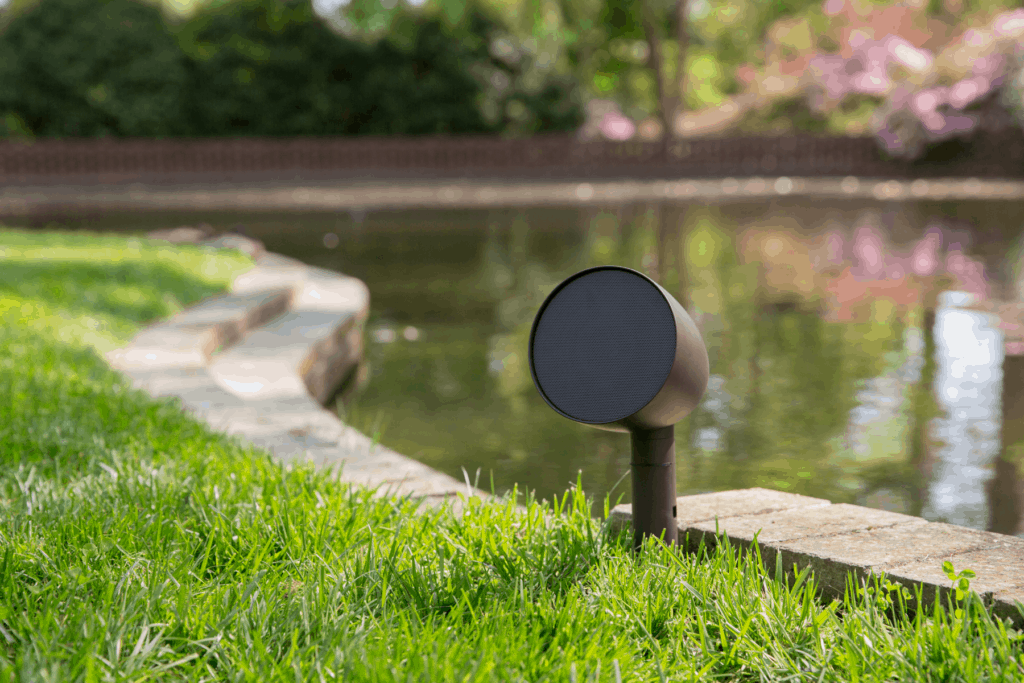 Outdoor Automated Lighting
Whether you want to control your home's outdoor lighting while you're away on vacation, want to add lighting to highlight architectural details, or wish to extend your enjoyment of the outdoors long after the sun sets for entertaining and personal use, Control4 makes it easy with centralized programming.
What to Know
As with outdoor audio, bringing in a professional can be the difference between okay and stunning results.  Sure, you can do it yourself, but the devil is in the details when it comes to outdoor lighting. A professional can help you identify the type of lighting you want, such as wayfinding, accent, area lights, and the best light fixtures and placement for the job. Trust us when we say that taking the time to consult and utilize a professional for the design and installation are night and day (forgive the pun!)
Also, take into consideration the advantages an automated lighting system offers. Do you really want to have to walk around outside at night, turning off lights? With Control4, you can turn everything off all at once with just a single touch, or better yet, schedule your lighting to turn on, dim, and turn off automatically.

Outdoor Networking
Want to move your remote office poolside? Add an outdoor wi-fi access point to extend your wi-fi network to include your outdoor areas as well.
What to Know
Outdoor networking is a detail that those not in our industry often overlook when designing outdoor living spaces.  That outdoor smart TV isn't going to do you much good without a strong wi-fi connection.  Working with an experienced technician will ensure a strong and secure signal that delivers an optimal experience for both work and play.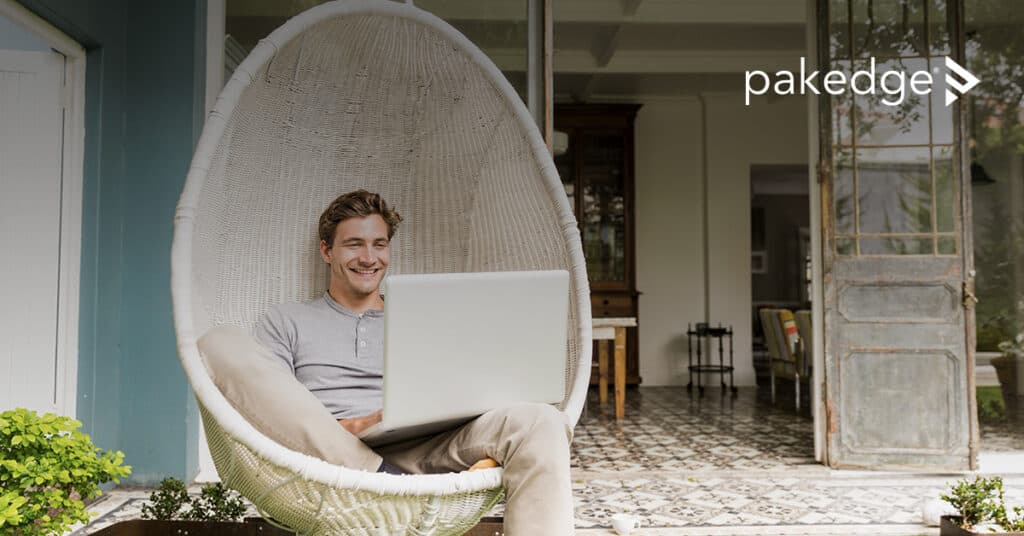 Smart Irrigation
The last thing anyone wants is a beautiful outdoor living space surrounded by a dried-out, dying yard.  Keep your lawn green and thriving with a smart irrigation system.  Smart irrigation offerings a host of benefits, including:
Easy to program, convenient control of your watering from your phone or tablet. Say goodbye to hard-to-understand control panels buried in your basement or garage.
Ability to control watering remotely. A thunderstorm hit while you are at work? On vacation? Easily adjust your watering via an app on your phone.
Some systems even include integrated sensors that monitor the conditions of your landscape. If moisture sensors detect that the soil is dry, they can signal the sprinklers in the section of your lawn to activate, for example. This can help you realize big savings in your water bill by only watering your yard exactly where it's needed.
For ultimate control, connect your smart irrigation with your home Control4 or Alarm.com system! For example, a good night button on a keypad or remote by your bedside can activate the sprinklers while also arming the security system and switching off all the house lights.
Your Wayzata, Minneapolis & St. Paul Outdoor Entertainment & Home Automation Specialist – SLH Systems
Come on Minnesota, let's make the most of summer! Take your pool, porch, pergola, firepit, deck, yard, or other outdoor living space to the next level and maximize the warm weather with these outdoor entertainment and home automation ideas. Click on the button below to reach out for help creating your dream outdoor oasis for socializing, entertaining, and relaxing. We'll tailor your vision with the perfect products for your outdoor living space and lifestyle, all while ensuring quality work that lasts.   SLH Home Systems has been a trusted home automation, entertainment, and security expert serving Wayzata MN and the entire Minneapolis and St. Paul area for 35+ years. We specialize in tailoring electronics systems to meet each client's needs while providing up-to-date information, expert advice, technology, and installation!  Contact us today.